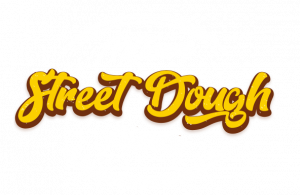 Delicious Neapolitan Style Pizza Freshly Made To Order
Where to find us on the road this week
93 Feet East
150 Brick Lane, E1 6QL
Wednesday to Sunday
5pm to 10pm
To pre order simply send us a message with your name, location, order and time for collection" Below*
Book us for your event
Would you like to hire 'Betty', our charming 1969 Citroen HY pizza van and make your event one to remember?
If you're hosting a party or a wedding in or around London and know your guests would love delicious made to order pizza and service with a smile then please get in touch via email: info@streetdough.com
Book us for your street
Be the neighbour everybody loves and book a pizza van treat for your street!
Whether it's a street party, or a chance to get your neighbours together, let's bring our 'Betty' to you and enjoy fresh delicious artisan pizza made to order.
All you need is a private off-street parking spot and we'll do the rest.  We can even make sure everything is 'socially distanced' by operating a booking system.
To find out more about booking our pizza van for your street, email info@streetdough.com
Hey, we're Street Dough and we serve freshly made Neapolitan style pizzas from "Betty" Our Faithful street van. Our journey started back in 2017 with a dream of opening a pizza business but not quite sure how to go about it.
One day, coming out of Regent's Park tube station, a beautiful yellow vintage Citroen food van passed Sebastian in the street and Eureka! Right there in front of him was the answer! The hunt for a suitable van set in and after an extensive search we finally found Betty, a 1969 Citroen HY van, rusty, dirty and forgotten in a corner of a farmyard in France.
Long story short, we brought her to the UK, she got a proper makeover and pizza oven installed and after six months, Betty was reborn and Street Dough was ready to hit the road.
Whilst Betty was having her face lift, Sebastian spent his time perfecting our dough. He was testing dough every day for six months, adding, removing, proofing, over and over and over and he was constantly testing pizzas on friends and family until we had a product, we feel enormously proud of.
We are still learning and adapting today; Sebastian is basically a big
pizza nerd. So far, we have found that living life on the road has its ups and downs. We have broken down on the coldest day of the year (after an evening of only selling 6 pizzas!!). We have run out of petrol, had no electricity and made pizzas by torch light and a borrowed floor lamp on an extension lead.We have found that Betty can overheat in the summer and stop in the most inconvenient places, we have been out in rain and thunder, blizzards, hailstorms and heatwaves but we have had so much fun and met so many great people and we have loved it all the way!
Follow our journey over on our Instagram page to see what happens next.
"One of the best delivery pizzas I've EVER had. I went for the truffle pizza (rogue for me as I usually always got for a meat pizza) and I was very satisfied. They were not shy with the toppings or truffle oil!"
"I think this may have been one of the best pizzas I've ever tasted!"
"This is the best pizza we have ordered in throughout the entire pandemic! we got both the regular dough and the gluten-free, and they were both fantastic."
"They don't just sell pizza, they sell joy!"
"What a little hidden gem! This pizza was absolutely amazing, beats everything I ever tasted! They even accommodated my dairy intolerance, the vegan cheese was really tasty! Definitely my new favourite!"
"Sebi and the Street Dough team were amazing and professional, their pizza was well received by everyone at the event and they made allowances for vegan and gluten free options, which was really cool."
"This is the best gluten free pizza I've had since lockdown. Delicious! ❤️❤️❤️"
"Just had the best pizza in LONDON. THANK YOU."